<--previous-- -home- -sitemap- -works- -hires- -statements- -résumé- -calendar- -recent- -current- --next-->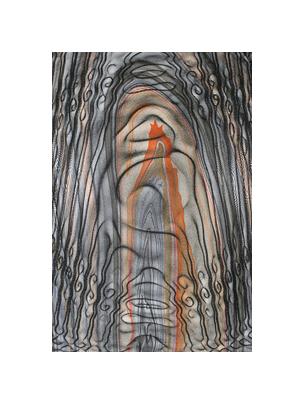 mont huang on marbled paper #2 (2003)
hand pulled print, chine colle on BFK, 13x17 on 30x22in.


brattleboro - art+computer/time
(i.e., art plus computer over time) presents computer-generated artwork from the anne and michael spalter digital art collection. fifteen of the most important early practitioners of digital art are represented in the exhibit. presently comprising more than 1,000 works collected over the past twenty years and encompassing works from 1954 to the present, the spalter collection is one of the most comprehensive bodies of early computer art in the world.
the brattleboro museum and art center presents a short introduction to the show
seven recent digital videos by leslie thornton and anne morgan spalter are also shown, including their new collaboration, "digging in the water"
i think in the future i see mainly the university academy as the proper place for the artist because the marketplace is insane.
(ad reinhardt)

jean-pierre hébert contact. (14 Sep 2015)