<--previous-- -home- -sitemap- -works- -statements- -résumé- -calendar- -recent- -current- --next-->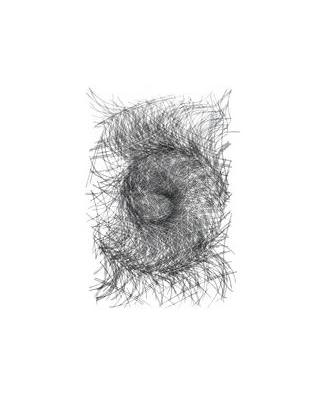 nautile (2006)
copper plate dry point, 15x12 on 20x20in.


"algorists 2006"
march 10, 2006: opening of "the algorists", a group show at kitp (ucsb)
other title: strings, strokes, structures (proposed by peter frank)
alternate subtitles: four visual artists in the land of newton / four artists and generative logic / dehlinger, hébert, horwitz, verostko
notes: horwitz prefers algorithmist to algorist / verostko could not attend the opening / dehlinger came all the way from Kassel and we enjoyed several days of discussions / the show has been well attended and will remain hung through the summer /
the show: forty recent works of algorithmic art / kitp web page for the show, with links to the catalog.
this year, i organized for kitp a second group show, algorists 2008, with again forty works by algorists and friends, and myself.
there is geometry in the humming of the strings and music in the spacing of the spheres.
(pythagoras)

jean-pierre hébert contact. (05 Oct 2012)