<--previous-- -home- -sitemap- -works- -statements- -résumé- -calendar- -recent- -current- --next-->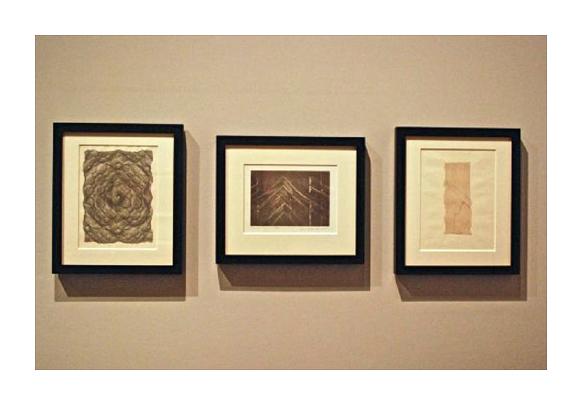 at the v&a museum (90's)
photography, three works from the patric prince collection


victoria and albert museum
the london victoria and albert museum (v&a) offers a show of their digital art collection, digital pioneers. the collection was started by a gift from patric prince. it is one of only three established collections of digital art to date, the other ones being the block museum in chicago at northwestern university, and the bremen kunsthalle.
digital pioneers has been curated by douglas dodds, and there will be a conference feb. 14-15 2010 at the v&a. the display is now on show, until 25 apr. 2010. it is being held in the julie & robert breckman prints and drawings gallery (room 90) and paintings ( room 88a) at the v&a.
the new york times and international herald tribune have carried an amazingly positive review of the digital pioneers exhibit. i am delighted to have three pieces in the show, rather small pieces in fact.
art is not made for anybody, and is, at the same time, for everybody.
(piet mondrian)

jean-pierre hébert contact. (19 Nov 2015)